Service Finance
Residential Financing
We offer several types of financing to fit each homeowner's needs. We use the local utility company's financing programs like Alagasco and Alabama Power. These convenient options allow your payment to be added to your regular utility bill.
We also use Wells Fargo financing for added flexibility. Depending on the time of year and the current promotion, we have the ability to offer financing upon credit approval for 12 to 60 months.
With options like these, we can find the right solution to offer financing which fits any budget and solves any homeowner's needs. We can finance large HVAC or plumbing repairs, indoor air quality, system replacements, and tanked or tankless water heaters.
Please click on the Wells Fargo link to complete your application prior to our arrival.
The Home Projects® Visa® credit card* gives you the flexibility to buy today and pay over time.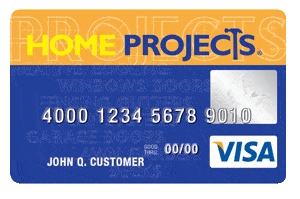 *The Home Projects® Visa® credit card is issued with approved credit by Wells Fargo Financial National Bank, an Equal Housing Lender.
Commercial Leasing
We are also able to offer commercial leasing to businesses. Whether you are a day care, church, restaurant, or retail business, we have the ability to finance your equipment, extended warranties, service contracts, and any associated labor or materials needed. There are several advantages of commercial leasing rather than bank financing or paying cash, including:
Conserves operating cash
Preserves bank credit lines
Offers fixed or variable payments
Provides flexibility in structuring; one to seven-year terms; monthly, quarterly, semi-annual, or annual payment schedules
Gives flexibility in payment schedules to accommodate seasonal periods or sales peaks: "step-up" or "step-down" options
Provides the option to upgrade or add equipment to the original lease contract
Offers savings through ASLS-negotiated administrative/documentation fees which are lower than industry average*